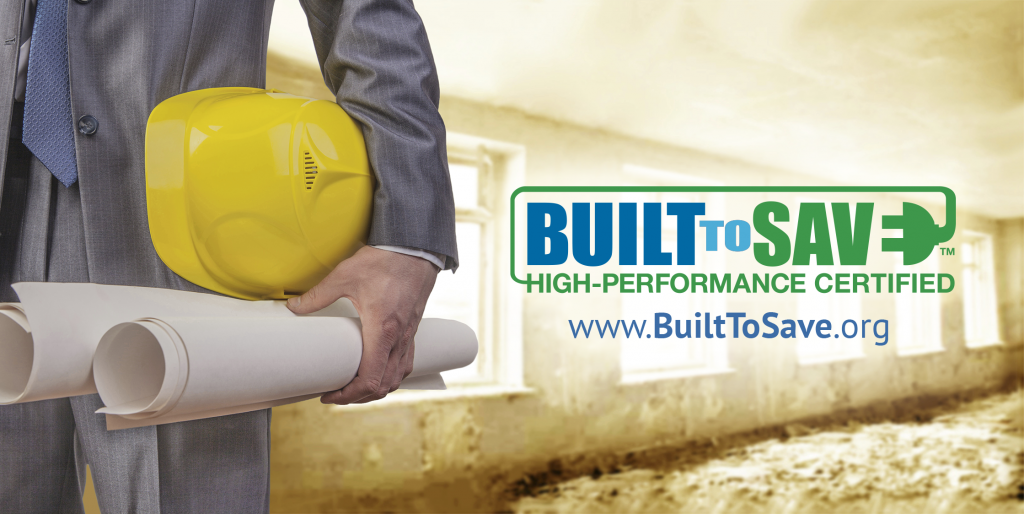 "The

BUILT TO SAVE

®

Program is my competitive advantage."

 
The BUILT TO SAVE® brand identifies builders who are building high-performance homes that can save money on utility bills than a similar home built to code. Stand out from the competition with energy-efficient, superior construction verified and guaranteed by an independent Rater to be BUILT TO SAVE®.
---

Builder Rebates proudly sponsored by Magic Valley Electric Coop. Click to see 2023 MVEC Rebates.
---
Benefits of the BUILT TO SAVE® Program for Builders
• Marketing for high-performance home builders who qualify for the HERS score requirement of the ENERGY STAR® Program,  but not the full criteria for the ENERGY STAR® certification.
• Differentiation from builders who are only building to code.
• A "ONE-STOP" source for marketing tools and resources.
• Rebates from utility companies if applicable.
• Opportunities to partner with developers to promote lot/home sales.
• Leveraged marketing with the BUILT TO SAVE® ad campaigns in print and online that promote high-performance certified homes.
• Education of homebuyers on the benefits of owning a BUILT TO SAVE® home.

---
Qualifying Criteria for BUILT TO SAVE® Certification
• Builder and RESNET Certified Rater must be registered with the BTS Program.
• Builder and Rater must be registered with a participating utility company if applicable.
• Rater must perform a pre-drywall and a final inspection of the home.
• Home must have a HERS score of 63 or below, or be 5% more energy efficient than code to qualify.
• Construction must meet or exceed 2015 IECC levels.
• The BTS compliance checklists must be completed, verified, and submitted by Rater.
---
Become A BUILT TO SAVE® Builder